Google+
News! Site Renovation
The Site is undergoing renovations. Please be patient as changes are made to the web site.
The best way to get stuff is to either email us at whitewolfandphoenix@gmail.com or PM us on Facebook.
Download our string catalog.
We use Square for billing, so we will need an email address and a shipping address.
Handwoven goods. Inkle and card looms. Wooden tablets.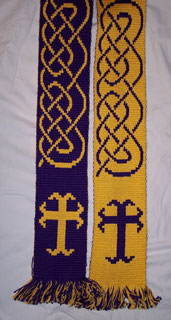 Who we are
White Wolf and the Phoenix Enterprises is dedicated to providing hand woven goods, and the materials to create them to the re-enactment community. We do tablet weaving and inkle weaving, mostly in cotton, but wool, linen, and silk all have a place.
Shawls
Megan knits and crochets as well. See the lace shawl on the left side. Make a fashion statement with one of our hand knit (or crochetted, or both) shawls. Each shawl is a unique work of art. The wool shawls are fulled lightly for extra warmth; they are wearable blankets.
Stoles for ecclesiastical use
In addition, we will make stoles for ecclesiastical use. We often have suitable items in stock, and will make stoles to order. Inquiries are welcome.
Narrow wares
See some of our work, including belts and stoles (which can be used as decorative hangings), as well as shorter pieces meant as belt favors, or for other decorative uses. It can also serve as trim. The narrower pieces serve as garters or laces. Also good for tying up whatever needs tying up.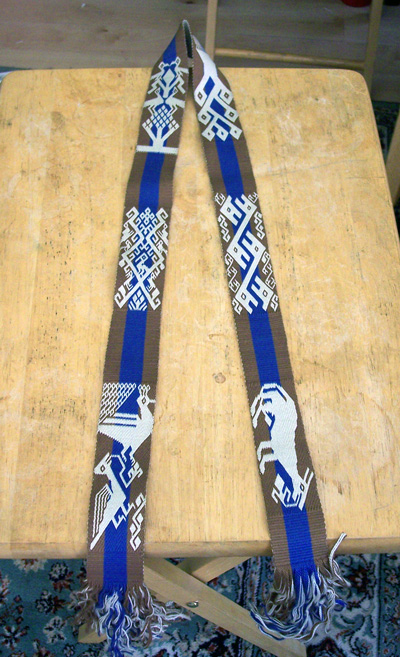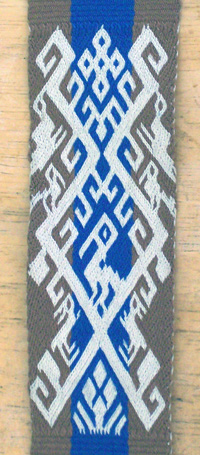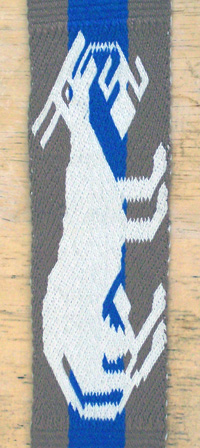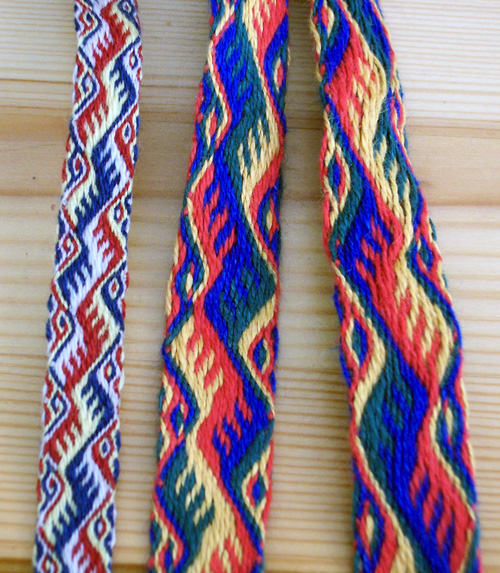 3/1 twill and Snartemo samples
Most of the tablet woven goods are double-turn double-faced patterns. There is a partial catalog of patterns. Note the stole pictured on this page with the crosses and knotwork as well. If you don't see a pattern you are interested in, ask, please! We welcome custom requests (and don't charge extra for them).
Tools and equipment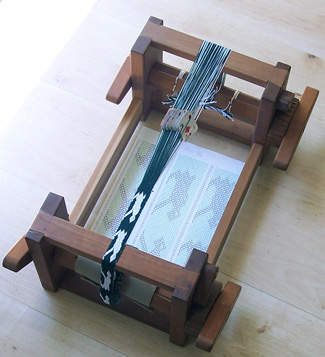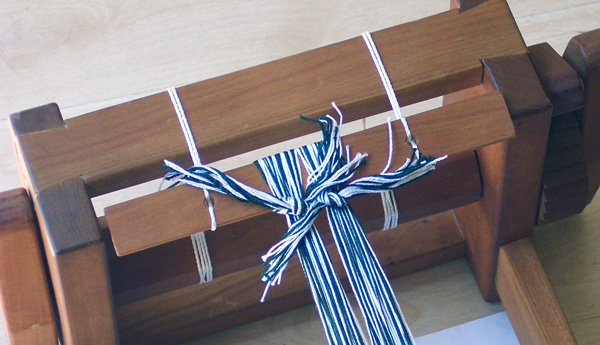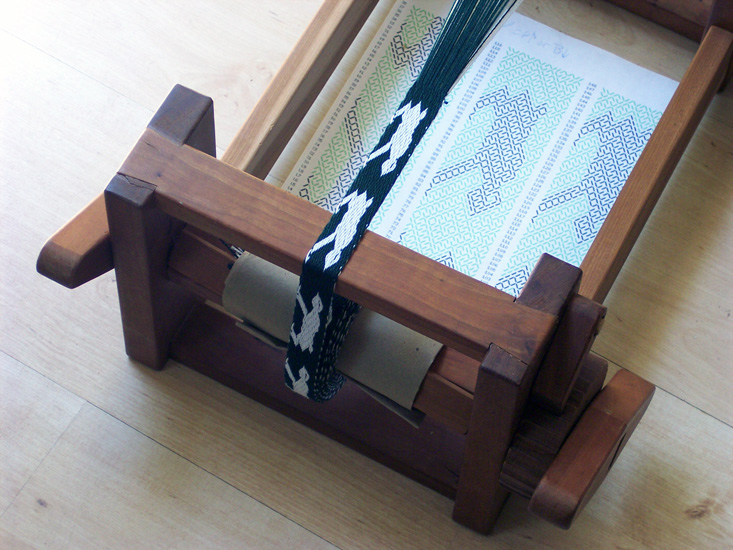 We also make looms intended for tablet weaving along with tablets.